Best Characters in Thugs of Hindostan Movie Releasing This Year
The new multi-star studded epic magnum opus "Thugs of Hindostan" is going to release on November 8th of this year. With an amazing story, great visuals, and a great cast, this movie holds a lot of promise for this Diwali, and is expected to be the blockbuster of the year. One of the most refreshing points about this movie is its interesting plethora of characters. The "Thugs of Hindostan" trailer has also sparked a lot of intrigue and is attracting a lot of fans as they are eagerly waiting for the movie.
Things you need to know about Characters in Thugs of Hindostan
The one-of-a-kind 25 seconds motion "Thugs of Hindostan" poster is also drawing praise from all quarters as well. The multi-layered cast promises you to get rare glimpses of true grit and determination. With the "Thugs of Hindostan" release date is coming close, let us delve deeper into the movie and check out the characters below:-
Khudabaksh
Amitabh Bachchan is playing on of leading Characters in Thugs of Hindostan, the role of a grand old pirate in this movie. With an avant-garde look and deep overtones of a character, the superstar is definitely gearing up for a great performance.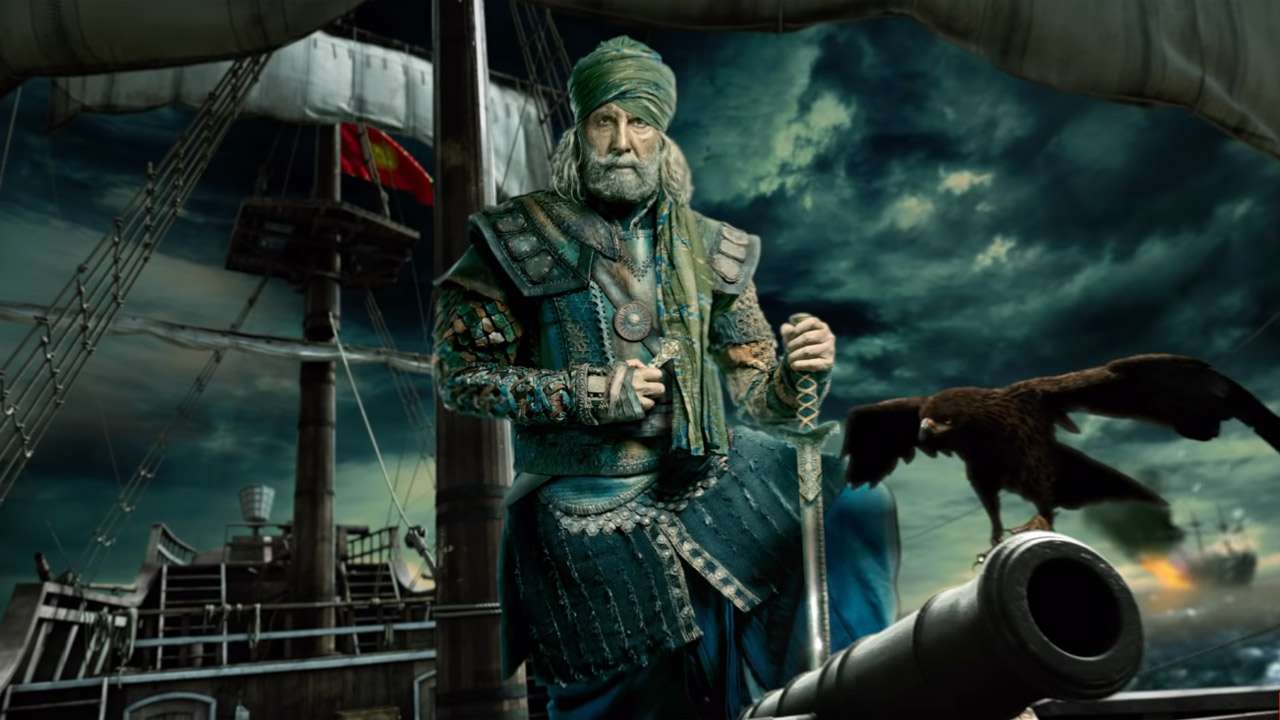 Suraiyya
The beautiful and resplendent Katrina Kaif is playing a major role in this grand epic as the sultry Suraiyya. With her graceful moves as a dancer, she is definitely set to awe us all in this grand saga.
Firangi Mallah
The "Thugs of Hindostan" budget has been constructed in a way to leave nothing at all to chance. Bringing the ever-versatile Aamir Khan as a small-time thug, the movie definitely promises us some overwhelming twists and turns ahead.
Zafira
Playing a female Thug is a hard role, more so if your character happens to be quite adept in archery. But Fatima Sana Sheikh is totally amped up to be a part of the Thugs of Hindostan Aamir Khan starrer movie, and she is ready to give the performance of a lifetime!
John Clive
Playing the role of a brutal and harsh British officer bent down on destroying the thugs can be a   pretty hard role. And the honours go to none other than Lloyd Owen!
Pavan Ji
It may not be a grand role, but it is definitely a crucial one to the movie, and Surendra Pal has done quite a marvellous job of melting in the shoes of his character.
The captain of the British Ship
While it seems like a naval war may be imminent in the movie, and R.Bhakti Clein has a part in it by being the captain of the British Ship in the story.
Captain Cut Throat
Roman Jankovic will be playing the part of this dangerous pirate in the movie.
Officer Lloyd
Joe Azzopardi will be showcasing his acting chops as Officer Lloyd in this 164 minute grand fiesta.
Baniya Seth
This role will be played by none other than the talented Bharat Bhatia.
The Thugs of Hindostan Movie is definitely one entertainment package to look out for. There are other talented actors like Ronit Roy and Satyadev Kancharana in good roles as well. Thus, these form the main members of the Characters in Thugs of Hindostan movie.
As far as the paparazzi are concerned, "Thugs of Hindostan latest news" is the trend of the town and fans are almost bursting with excitement just waiting for the D-day to finally watch and enjoy the adventure of a lifetime!