The festival of lights Deepawali is upon us, and all Indian households are right now in the midst of a flurry of activity, starting from redecorating the apartment to creating delicious delicacies for family and friends. While electric lights and diyas definitely feature prominently on the list of items people buy on Diwali, many culinary innovations also are purchased with great fervour. Indian dishes are already pretty much well-known for their variety, and during Diwali, they outdo themselves in a bid of who can capture more attention. Whether your choice is sweet or savoury, Indian dishes will definitely have an infinite plethora of options for you to try from.
The Festival of Lights also happens to be a Festival of Gastronomic Delights!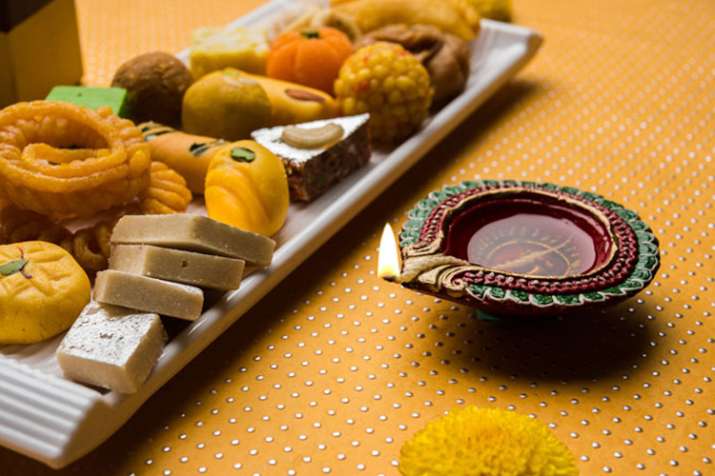 Every state of India has its own traditional food to get along with for the festival of lights, and each of them is perfect in their own way. While it is customary for different kinds of sweets to be made and gifted during this time, the savouries haven't been left far behind. It is an extremely hard task to select just five items from the entire list of beautiful delicacies. Here is the list of top five Indian dishes you have to try out in Diwali:-
Murukku
We start off the list with this well-known savoury item. It is one of the most recognizable Indian dishes considered as snacks and loved by the young and old alike. By carefully molding the flour with an assortment of spices and water, the Murukku is then added to the oil and then deep fried.
Moti Pak
It is considered similar to a sweeter cousin, the Motichur Laddoo, however Moti Pak holds its own ground as well. Made of out sweetened chickpea flour, sugar and other components, the Moti Pak is one of the most popular of the Indian dishes that constitute of sweets.
Gujjia
This is one beautiful delicacy which has survived modernization and is available with chocolate and vanilla layers these days. The humble Gujjia is also among all the well-known sweet Indian dishes that regale everyone with its mouth-watering taste. Its stuffing may change from state to state, but its popularity remains the same.
Barfi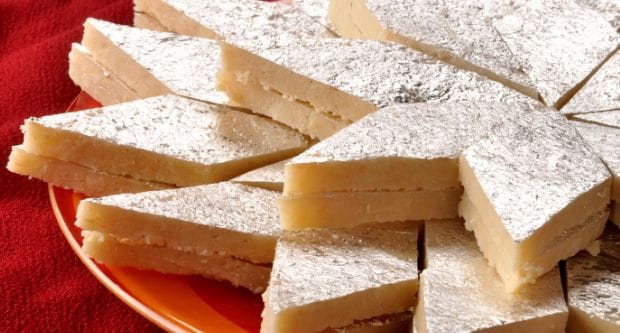 Can any list about Diwali delicacies be made without including the intrepid Barfi? Made out of a variety of ingredients like khoya, milk powder, coconut powder and much more, Barfi has a lot more variety in their style and taste. However, the iconic diamond shape remains the same.
Soan Papdi
And last but not the least, the beautiful and resplendent sweet known as the Soan Papdi is added to the list. Prepared with the help of chickpea flour, milk, and sugar, this delicacy is one of the Indian dishes you absolutely cannot ignore to have on this auspicious occasion.
Thus, as you can see, Diwali may be a festival of lights, but it is also no less an occasion for celebrating bountiful feasts as well.  Armed with such delicacies, it is extremely hard to say no to food during this occasion and all plans of dieting go down the drain. So don't hesitate to try out all of the above mentioned Indian dishes and have a great celebration amidst the beautiful festival of lights!