Food Festivals in India these days aren't just popular but made a distinct place in heart of food lovers. So foodies were are here to provide some of the very exclusive updates about upcoming Food Festivals in Delhi and NCR. This season is going to be best for Food Festivals happening in India, here are the top 5 food festivals you should not miss out this winters if you are in New Delhi
Best Food Festivals in Delhi/NCR in Winter 2018
The Grub Fest ( 26th, 27th and 28th October 2018)
Jawahar Lal Nehru Stadium New Delhi
One of the biggest food event happening in the capital city New Delhi, The Grub Fest is a perfect blast of Food, Music, and Entertainment together in one place. Just like the previous season The Grub Fest, 2018 will again be at Jawahar Lal Nehru Stadium JLN. You can experience here some of the best food and beverages brands along with the most popular music artist from the country and fun contests. Enjoy your winter in the biggest food festival party at The Grub Fest 2018.
Source: Facebook
Horn Ok Please Food Truck Festival ( 16th, 17th and 18th November 2018)
Jawahar Lal Nehru Stadium New Delhi
One of the most popular and best food festivals in Delhi for street food junkies the Horn Ok Please Food Truck Festival is an energetic event where foodies meet real tastemakers. A place where these food trucks give you the best and authentic food experience of Old Delhi. Be it Kebab's, BBQ or Grills you will find here a true taste of life along with music performed by some of the fine artists from the entertainment industry.
Palate Fest ( 14th, 15th and 16th December 2018)
Nehru Park Chanakyapuri New Delhi
Palate Fest draws the food battle between Dilliwallas and Mumbaikar reached to another exciting season this winter. Dilliwallas are excited for the upcoming Palate Fest 2018 happening in Chanakyapuri New Delhi in the third week of December. You can enjoy the delicious food from your favorite restaurants, pubs, and bars along with the artist performing live music at the event
Source: Facebook
Delhi Food Truck Festival #DFTF (1st weekend November 2018)
New Delhi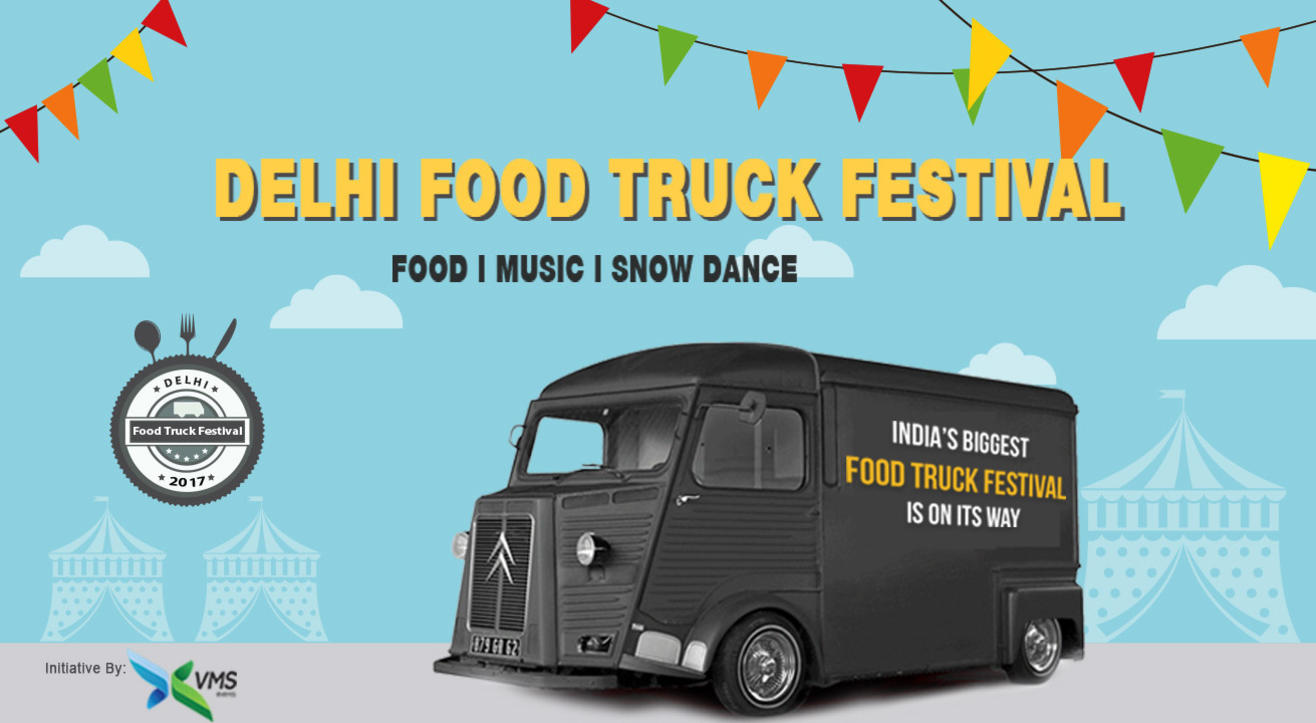 Delhi Food Truck Festival aka DFTF a massive food festival event coming this winter again in New Delhi. The DFTF has delivered a great food show in past seasons, this year the top food trucks from Delhi NCR will participate in Delhi Food Truck Festival. You can enjoy live music performances, activity and fun contests and games along with delicious food from different cuisines. Don't miss one of the best food festivals DFTF this winter and enjoy the party over there. Delhi Food Truck Festival will begin in the first week of November month this year.
Source: Facebook
ELP Food Fest ( 1st and 2nd December 2018)
Expo Center Noida
Eat Love Party ELP Food Fest is geared up for an exciting upcoming season this winter. If you already visited the last ELP Food Fest 2017, it was a great show at Expo Center Noida. ELP Food Fest is all about good food, music, and dance. The best pop artist to perform the top Hindi and Punjabi dance numbers at this food festival in delhi.
Source: Facebook
It will be a great idea to be there this winter to enjoy all the food festivities, however, we will advise you to consider the ongoing construction of Delhi-Meerut expressway alongside venue could drag you to a possible traffic jam so plan accordingly.
Please don't forget to share your views and comments about the best food festivals happening in Delhi/NCR.